After Tiikat escaped from the cleaning cupboard, he drank so much strawberry juice that he dreamt about escaping on a strawberry juice sea that night. What juice is your favourite?
Juices and smoothies are fun to make and taste delicious at any time of the day. Here are some of our favourite smoothies to make for a burst of fruity goodness.
Tip: Put your fruit in the fridge to cool it down if you want an instant cold smoothie. Put it in the freezer once chopped if you want an icy one!
Cooking time:  10 minutes
Makes: 2 glasses
Difficulty Level: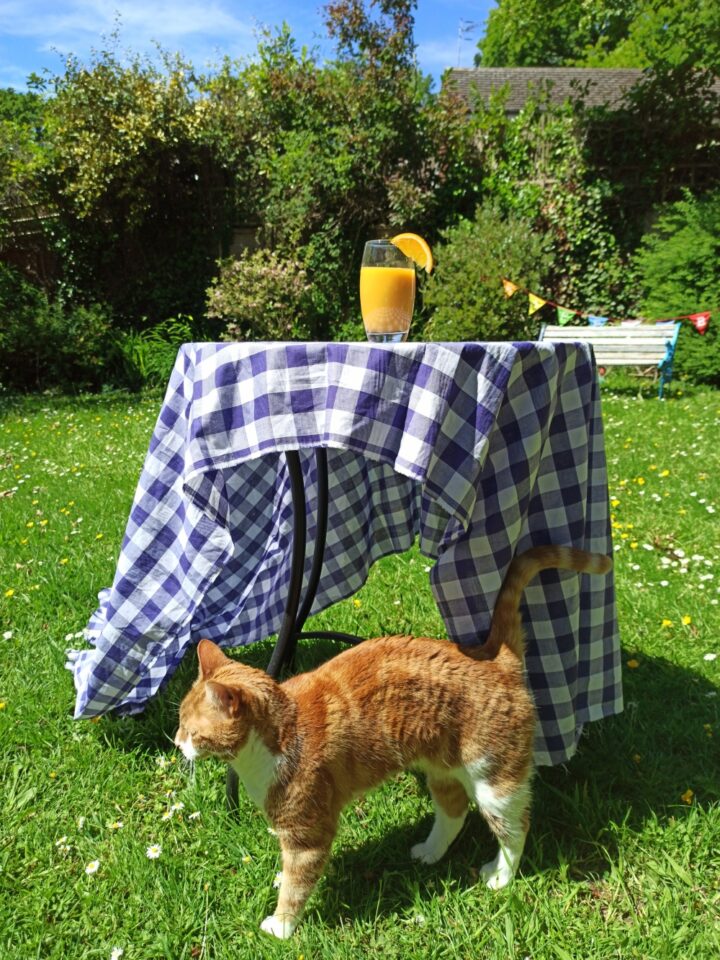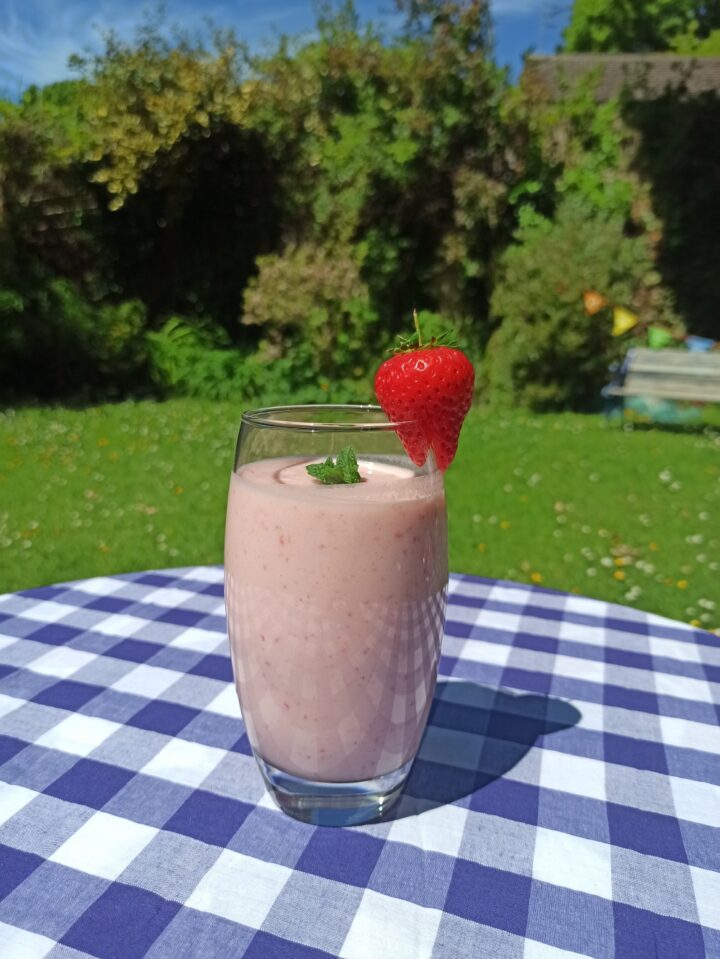 Ingredients:
1 ripe banana
1 cup (200g or 8 whole) strawberries
¾ cup (200ml) milk or dairy free alternative (coconut yoghurt is delicious)
½ cup (150ml) natural yoghurt or dairy free alternative
1 tablespoon runny honey or maple syrup
Equipment:
Blender
Chopping board
Sharp knife
Measuring cup or weighing scales and measuring jug
Rinse and drain the strawberries in cold water.
Hull the strawberries by holding the pointed end and slicing off the green stem.
Peel the banana and slice it.
Put the banana and strawberries in the blender with the rest of the ingredients.
Blend the mixture until it is completely smooth. Enjoy!
The following recipes are made using a similar method to the one above:
Ingredients:
1 cup (200g) mixed frozen or fresh berries (We used raspberries and blueberries)
1 ¼ cup (300ml) of apple juice
1 small banana, peeled and chopped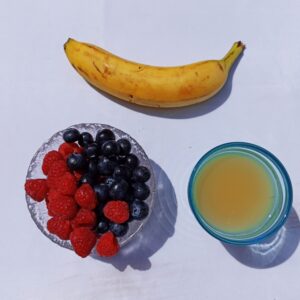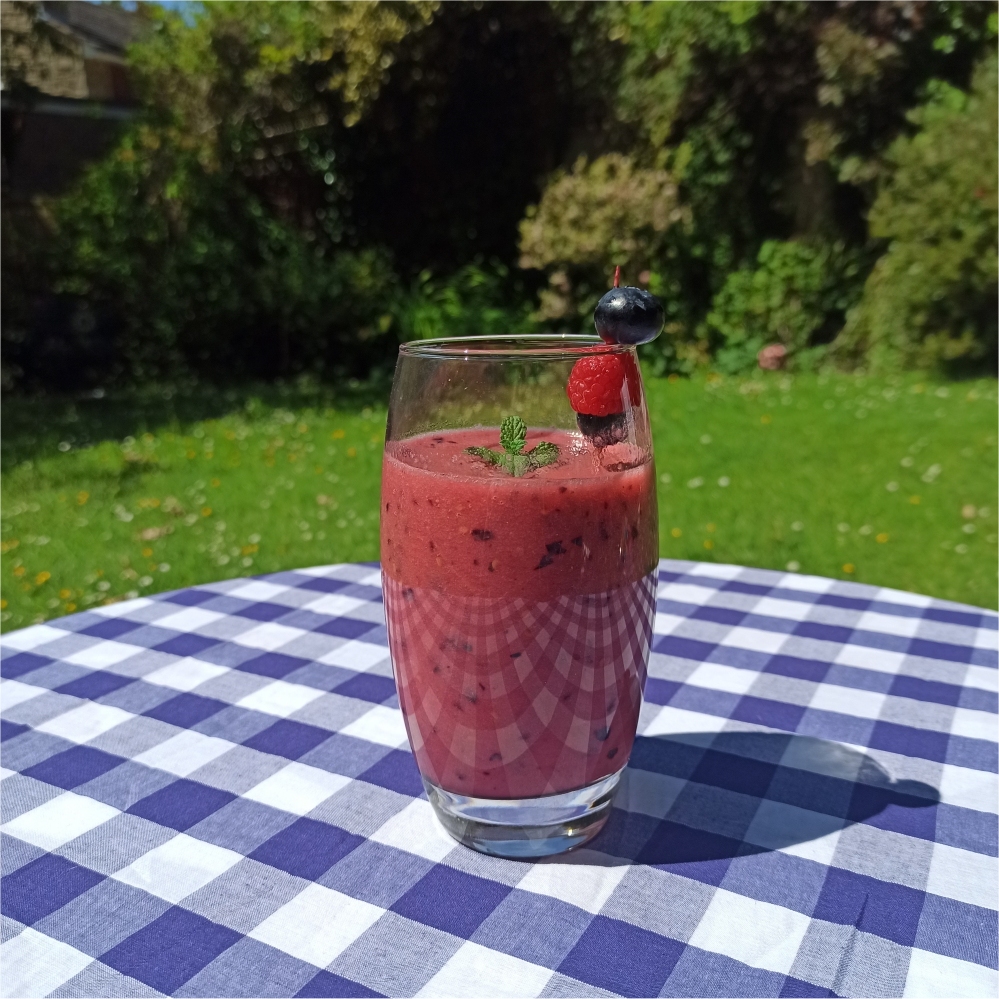 Ingredients:
Flesh of 1 mango
1 small banana, peeled and chopped
1 ¼ cup (300ml) orange juice or coconut water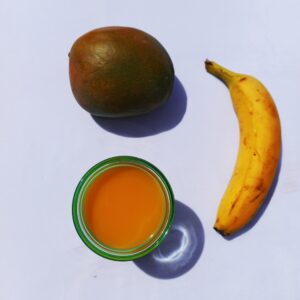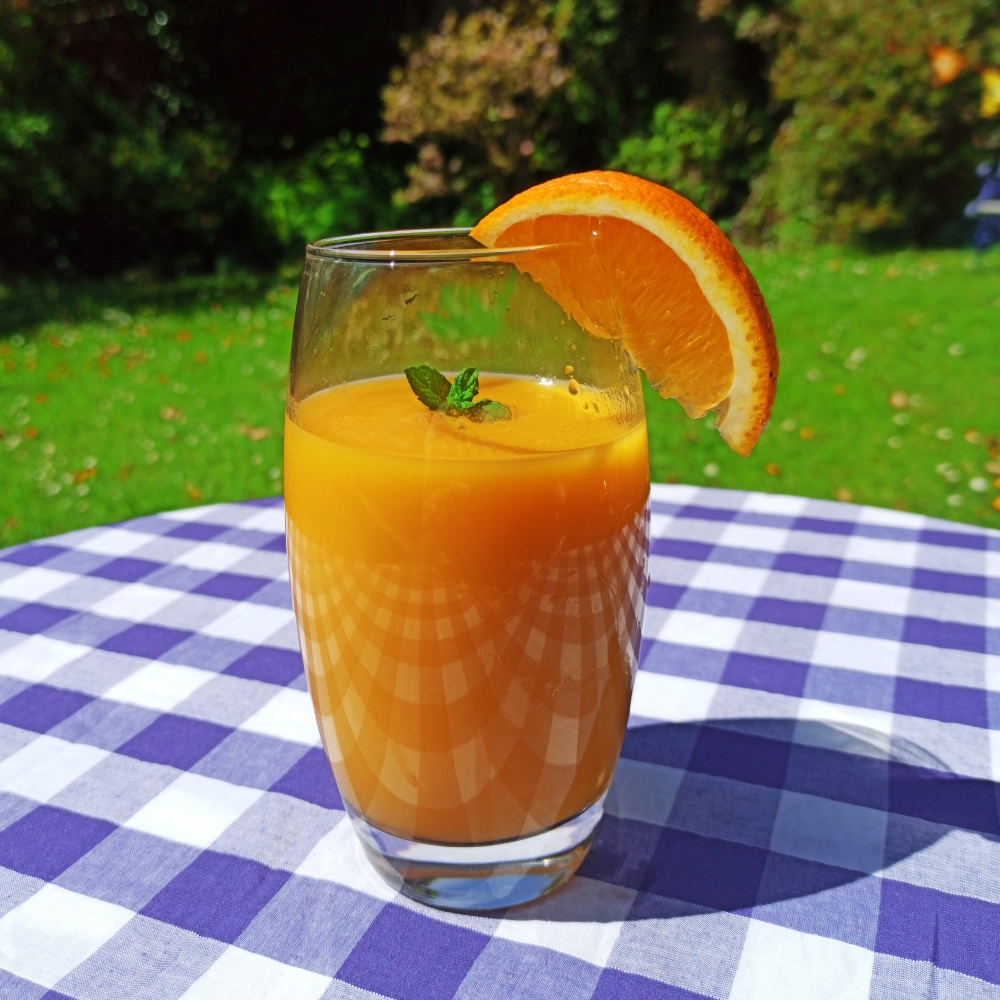 Ingredients:
2 ripe kiwis, peeled and chopped
1 apple, peeled and chopped
1 lime, juiced
¾ cup (200ml) cold water. (Swap some water for apple juice if you want it sweeter)
1½ cups (50g) fresh spinach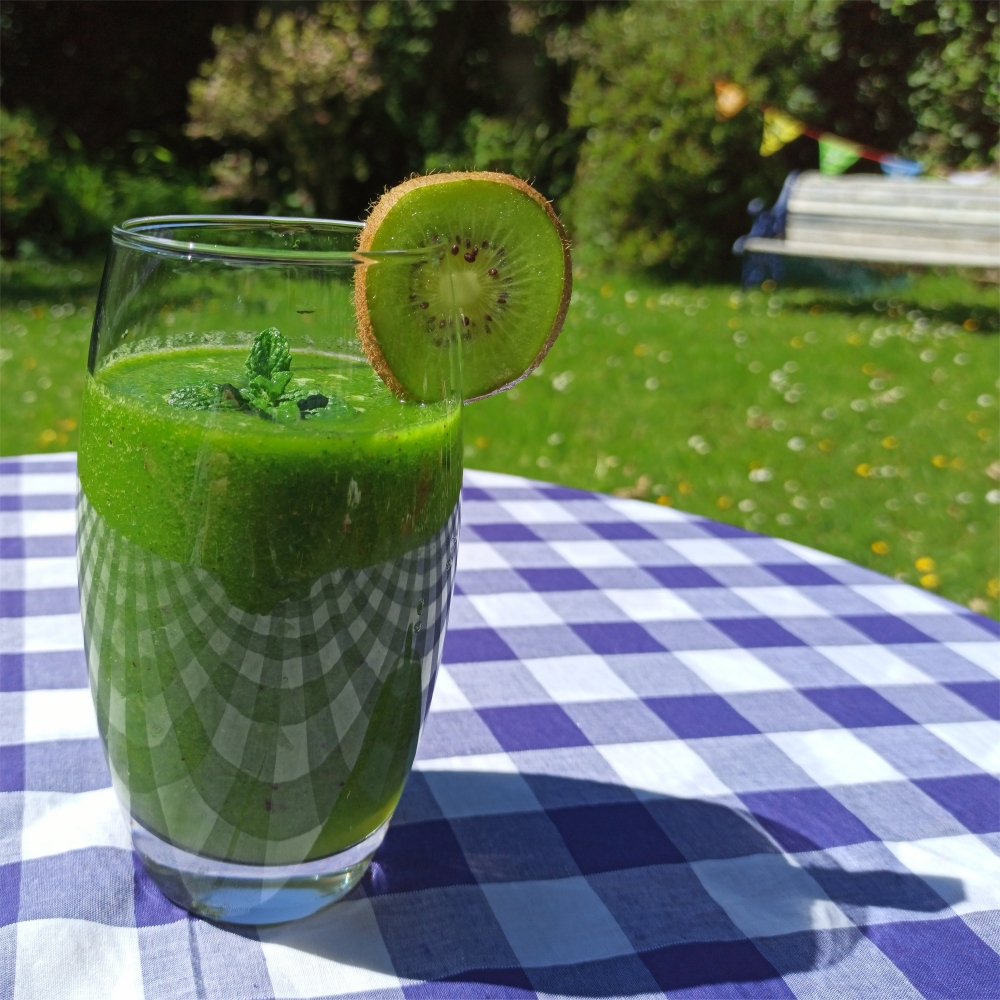 Further Suggestions

If you want to get rid of any seeds you can sieve your smoothies after blending.


If you want your smoothie to be more juice-like, you can use a nut milk bag or cheesecloth. Place the bag or cloth on the top of a bowl and pour the smoothie through it. Squeeze the bag or cloth around the smoothie with your hands until all the juice is in the bowl.

Try out your own smoothie or juice ideas. We would love to hear what they are!